Admission & Application
Admission requirements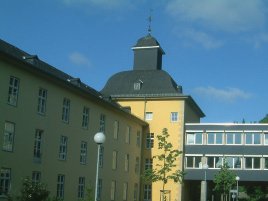 Bachelor of Science degree in physics. Excellent students with a BSc degree in a related subject can also apply.
Proficiency in English, (for example, TOEFL iBT 87, IELTS 6.0, English
on level B2 of the CEFR, or a certificate showing that the previous
courses have been taught in English) or proficiency in German.
Application documents
For the application to the MSc program in physics, you need the following documents as pdf-files. In case of admission, original documents have to be presented for the enrollment.
Short cover letter, not exceeding 500 words. Please indicate in the letter the research directions at our department which you find most interesting and explain why.
Curriculum Vitae
Certificate of the Bachelor of Science degree (see the admission requirements)
Transcript of university education providing a list of all grades
Proof of proficiency in English or German (see the admission requirements)
GRE physics test (as an additional supporting document, but not mandatory)
Two letters of recommendation, indicating the students ranking in percent (e.g., best 10 %, best 10 - 20 %, best 20 - 30 %) of all students in the subject. If possible, the letters should be sent directly by their writers to the e-mail address mentioned below. We may contact the referees for further information.
For deciding about your application, we may invite you for an interview via skype or similar teleconferencing systems.
If you are in the process of completing your bachelor degree, but have not finished yet, you are welcome to apply. In this case, please explain in an additional statement which courses and exams are missing and when you expect to finish. We will then make a preliminary decision on your admission. Note, however, that the enrollment for the MSc degree at our university requires a completed BSc degree.
Certificate of the Academic Evaluation Center (APS): Applicants from PR China, Vietnam, and India must apply for APS, which must be provided at he time of enrollment or already for German student visa. For details, please check the website of your local German embassy. Please note that it will take few weeks before the certificate is issued.
Deadlines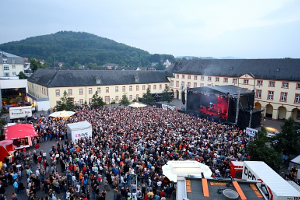 Admission for winter semester (lectures starting in October):
31st May each year for general applications,
31st August for applicants from EU/EHEA countries, if no visa is needed.
Admission for summer semester (lectures starting in April):
31st December in the preceding year for general applications,
28th February for applicants from EU/EHEA countries, if no visa is needed.
You are encouraged to apply earlier, especially if you need a visa for your stay. Typically, it will take about one month to notify you of our decision regarding your admission.
How to apply
Applications including all the application documents (pdf only) should be submitted to via the Online Application Portal of the university. At this page, you have to do the "Self-Registration" first. Please do not send application documents (apart from recommendation letters) via e-mail or regular mail.
For questions concerning the admission procedure you can also contact our advisor
Dr. Matthias Kleinmann
international.master@physik.uni-siegen.de